On Sabbatical
Posted on December 1, 2018
Peggy worked as an attorney for 12 years until her occasional migraines became a chronic, everyday occurrence. In 2013, this disabling disease caused Peggy to stop working. Peggy has encouraged others with chronic pain through her blog, ChronicHopeBlog.com, and has recently begun sharing her story as a patient advocate. Through her battle with chronic migraine, Peggy is learning to find her value in who she is rather than in her job or her accomplishments.
Voted President-Elect of the PBC Chapter Of The Federal Bar Association
Posted on October 1, 2012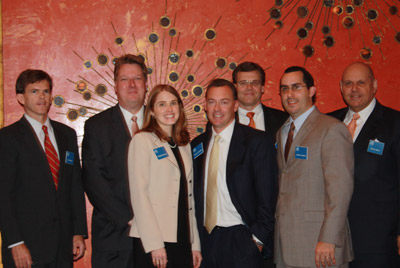 Peggy Stumhofer has been voted President-Elect of the Palm Beach County Chapter of the Federal Bar Association for the 2012-2013 year. The Federal Bar Association fosters communication between the bar and federal bench, providing opportunities for both to interact and for attorneys to network at luncheons and receptions throughout the year.
The FBA also hosts continuing legal education events, including an annual Young Lawyers' Federal Court Orientation. Peggy Stumhofer has previously served as the Secretary, Treasurer and National Delegate of the FBA's Palm Beach County Chapter.
Peggy reads at Constitution Day
Posted on September 11, 2012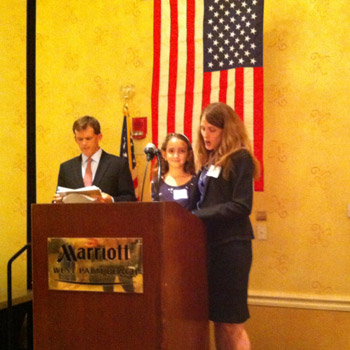 On September 10, 2012, in honor of Constitution Day, Peggy Stumhofer was invited to participate in McCabe Rabin's America Reads the Constitution event. Members of the legal community were asked to read aloud parts of the U.S. Constitution. Readers included the Mayor of West Palm Beach, judges, teachers and local bar association officials. Each reader had the option of bringing up a child to read with him or her. Ms. Stumhofer, President-elect of the Palm Beach County Chapter of the Federal Bar Association read Article 2, Section 4 on Impeachment. Peggy's niece, Emilia McGovern, a first grader at Binks Forest Elementary School in Wellington, joined Peggy for the reading.
Appointed Chair of Planning Committee for Bench Bar Conference
Posted on August 10, 2012
Peggy Stumhofer has been appointed Co-Chairperson of the committee planning the Federal Practice session for the Palm Beach County Bar Association's Bench Bar Conference, which will be held at the Palm Beach County Convention Center on March 1, 2013.